THEY'RE BAA-AACK!
FELONS AND PRIVACY ISSUES



Remember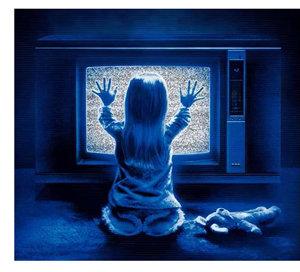 the classic horror film "Poltergeist" by Steven Spielberg where a family's home is invaded by malevolent ghosts? After escaping the ghosts and moving to another home, the youngest daughter puts her hands on the television and says, "They're baa-aack."

CCHAL. Last year, the Center for California Homeowner Association Law (CCHAL), an organization hostile to community associations which trains owners and lawyers how to sue associations, sponsored legislation that took away homeowners' rights to adopt qualifications for who represented them on their boards of directors.

The train wreck legislation was carried by Senator Bob Wieckowski and ultimately vetoed by Governor Brown.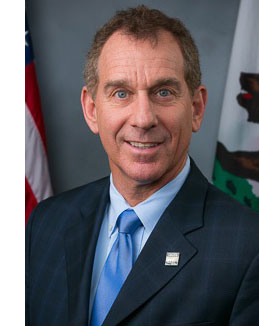 Unfortunately, Sen. Wieckowski reintroduced the same flawed bill this year. (Senate Bill 323.)

Felons on Boards. The bill makes extensive changes to the Davis-Stirling Act. In addition to voiding existing director qualifications throughout California, the bill prohibits associations from adopting director qualifications except as allowed by the bill. As a result, associations will be forced to accept onto their boards:

sex offenders,
violent felons,
felons convicted of burglary, robbery, wire fraud, racketeering, and criminal fraud,
delinquent owners, and
members who are suing their associations.
Privacy Issues. The bill also forces members to include their email addresses on membership lists which are then turned over to other members upon demand. And, it allows owners to copy other members' signatures on voting materials, thereby invading member's privacy and creating the potential for identity theft.

Attorneys' Fees. In another hostile move against associations, the bill allows a member to be awarded attorneys' fees for consulting an attorney for small claims court. The whole point of small claims is to keep attorneys out of the process. This puts them in the mix and forces associations to pay for them.

RECOMMENDATION: We will let everyone know when it's time to write legislators. In addition, I urge everyone to sign up for CLAC's email alerts and to donate time and money to CLAC to support their mission to protect homeowners. The California Legislative Action Committee (CLAC) is a volunteer organization consisting of homeowners and professionals serving homeowner associations by monitoring legislation, educating lawmakers, and protecting the interests of those living in community associations.



REASONABLE


ACCOMMODATION




QUESTION

: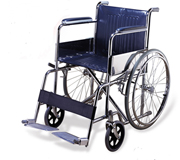 Our association has curbs from the driveway to the street which are extremely steep and the front ends of cars scrape as they drive up. Recently a homeowner asked to place a product called "Steep Driveway Ramps" between his driveway and the street allowing him to safely push his 92-year-old father from his driveway to the street.
Without this apparatus, his father is house-bound and getting from the driveway to the street is dangerous. He said he nearly tips the dad out of the chair each time. I am in favor of allowing this homeowner to purchase and keep this wedge in place all the time. Other board members are opposed saying he will be the only one and it will look ridiculous. If the HOA prevents them from doing this, is it breaking any laws, especially for disabled people?

RESPONSE: Yes, it is. I would hate to stand in front of a judge and try to defend your board's decision. "Your Honor, the board refuses to remedy a dangerous situation for a disabled owner because they don't like the appearance of the safety feature." The judge would likely make me repeat it and... "speak up so everyone in the court could hear the board's position."

Reasonable Accommodation
. The law is quite clear, the association must allow the owner to install the safety feature. When a disabled owner makes a request for reasonable accommodation and the person's disability is obvious, reasonable accommodation is required under the
Federal Fair Housing Act
and California's
Fair Employment and Housing Act
.
Discrimination
. Discrimination under the Fair Housing Act includes "a refusal to permit, at the expense of the handicapped person,
reasonable modifications
of existing premises occupied or to be occupied by such person if such modifications may be necessary to afford such person full enjoyment of the premises." 42 U.S.C. §3604(f)(3)(A). The statute also makes unlawful any "refusal to make reasonable accommodations in rules, policies, practices, or services, when such accommodations may be necessary to afford such person equal opportunity to use and enjoy a dwelling." 42 U.S.C. §3605(f)(3)(B).
RECOMMENDATION: Your board should reconsider its position. If directors are still uncertain, they should talk to legal counsel about the consequences of being sued by the State of California for discrimination.



Paradise Fire #1. Regarding dissolution of the association, perhaps their legislator could get a law passed lowering the requirements in disaster situations. -S.W.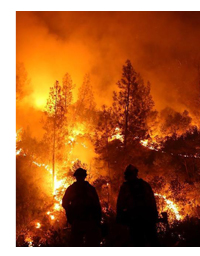 Paradise Fire #2. These are good articles. In our proposed CC&Rs, we have Article XII "Damage and Destruction." -Lou Ann F.

Paradise Fire #3. I see that your article about the Paradise HOA doesn't mention the homes destroyed. Since our association only has a single building, it hadn't occurred to me that individual units (in the Paradise project) would have fire insurance. This helps to explain why your article about the '"new'" requirement for fidelity insurance suggested purchasing a policy. That's already included, as a rider, to our fire insurance. -Robert F.

Paradise Fire #4. Thank you for your useful newsletter. -Connie

Paradise Fire #5. I found the question about the Paradise association serving no purpose interesting. Our association is in the middle of a forest so it could happen to us. I understand that there are legal implications on terminating an association. What if the members simply stop paying dues and the directors resign? Would the association not self-destruct? -Finn M.

RESPONSE: What you describe is the worst possible solution to the problem. Even if the board dissolves and everyone stops paying assessments, the association continues to exist as a legal entity.

No Insurance. With no one paying assessments and no one on the board, the association's insurance will lapse. That means the association will be exposed to potential liability in the event there is an injury in the common areas. The association could be sued but there would be no insurance to defend it or cover any losses. Liability would then flow to owners through special assessments imposed by the courts.

Individual Protection Lost. Worse, without insurance, members lose the protections provided by the Davis-Stirling Act. (Civil Code §5805.) It means every member of the association could be named individually in the lawsuit. (See Commercial General Liability Insurance.)

Disclosure. If an owner in an association that ceased to function came to me for advice, I would tell them to sell and get out as fast as humanly possible. But, then there is the problem of disclosure to a potential buyer.



*****


Due Process. You mention "due process" as a part of levying fines. Please elaborate on what that means. -Dean D.

RESPONSE: There are two forms of due process, procedural due process and substantive due process. Both are essential in how associations handle disciplinary matters with members. For an explanation of both, see "Due Process."

Speed Bump Insurance. Hi, you have the best website I have ever seen. What an education! Could you tell me when it comes to capital improvement regarding speed bumps, does our insurance cover any accidents regarding this improvement or do we need to increase the insurance or specify in the policy. Thank you. -Hans N.

RESPONSE: Yes, your insurance should defend the association if it is sued due to an accident related to a speed bump. To be safe, you should raise the issue with your insurance broker and have him/her confirm in writing that it's covered. Perhaps some of our insurance agent readers can provide more information on this issue.

Security Cameras on Condo. A homeowner installed security cameras around his condo. The cameras are facing into the common areas such as a sidewalk, their front door, and an area adjacent to the pool. Is this allowed? -John K.

RESPONSE:

It is not against the law for an owner to install security cameras. Persons in the common areas have no expectation of privacy because they are "in the public" and can be seen by others.

However, residents are often uncomfortable with individual owners "spying" on them. Because associations can adopt rules, the board can regulate how security cameras are used, restrict the number and placement of cameras, or prohibit them altogether.

The association can regulate the attachment of CCTV cameras to common area railings, balconies, ceilings and walls. Boards can also adopt rules that require cameras to blend into the structure and be unobtrusive. The rules can also prohibit the pointing of cameras toward other residents' windows and balconies.